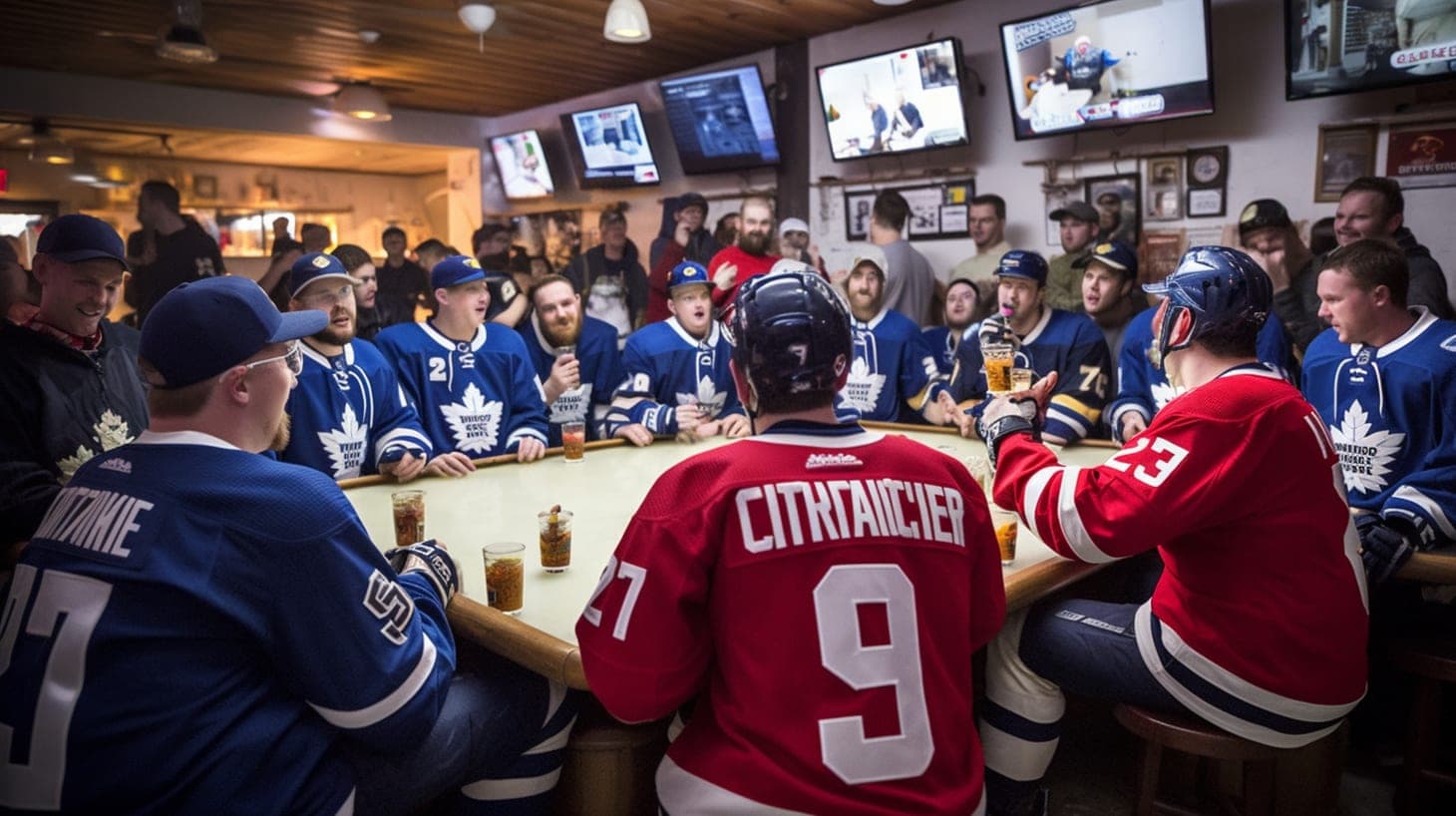 Maple Leafs VS Florida Panthers - Where to watch the game?
NHL Playoffs
As the NHL Playoffs heat up, hockey fans everywhere are eager to catch every moment of the intense battle between the Toronto Maple Leafs and the Florida Panthers. The Panthers currently lead the series 1-0, but the Maple Leafs are looking to bounce back in their upcoming home game on May 8th, 2023. Want to make sure you don't miss any of the excitement? SportsToday.ca has got you covered! We're here to help you find out exactly where you can watch this thrilling match-up, whether it's on TV or a streaming service.
Toronto Maple Leafs Seek Redemption at Home: The Toronto Maple Leafs are determined to even the series as they welcome the Florida Panthers on home ice. Many experts believe that the Maple Leafs will put up a strong fight and secure a win, energized by the support of their passionate fanbase. With the stakes so high, you won't want to miss a single play.
Where to Watch the Game:
Thanks to SportsToday.ca, you don't have to search far and wide to find where the game is being broadcast. We have compiled a list of channels and streaming services where you can catch all the action live:
Sportsnet: A leading sports network in Canada, Sportsnet will be providing live coverage of the game for hockey enthusiasts.
Sportsnet NOW: For those who prefer watching the game online, Sportsnet NOW offers a streaming service that will keep you connected to the action wherever you are.
TVA Sports: The French-language sports channel will also be broadcasting the game, catering to Francophone viewers.
CBC: As Canada's national public broadcaster, CBC will be providing comprehensive coverage of the match-up as well.
Conclusion:
With SportsToday.ca as your trusted guide, you'll never miss a moment of the exhilarating showdown between the Toronto Maple Leafs and the Florida Panthers on May 8th, 2023. Whether you're tuning in from the comfort of your living room or on-the-go, we've got you covered with the most reliable information on where to watch the game. Stay connected to the NHL Playoffs and cheer on your favorite team as they vie for the coveted Stanley Cup!